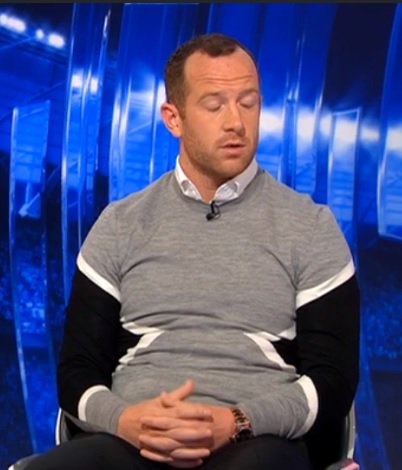 Back in the mists of time when Rangers were still alive, their fetid fanbase used to regularly hurl all sorts of abuse at a young midfielder who'd come through their youth ranks called Charlie Adam.  Too slow! Too fat! Too scared! they screamed.  Young Charlie soon had enough of their charming, beguiling manner and headed to Blackpool – from where he secured the 'big move' to Liverpool and eventually found fame wearing a 3D jumper on Match of the Day that led to him being described as "an Oxfam version of a fat Power Ranger".
It was the sartorial elegance – or otherwise – of another member of the Adam's family that led to this ditty being dreamed up by some Celtic fans.  The story goes that, at the height of her brother's Ibrox infamy (as in "Infamy! Infamy! They've all got it infamy!") a member of a Celtic Supporter's Club (which may or may not have been the notorious Discobus otherwise known as the Henrik Larsson No.1 CSC from Penilee in Glasgow's south side) had a romantic liaison with the said Miss Adam.
In an act of chivalry rarely seen in the modern age, our swashbuckling hero vaulted the steps of the supporter's bus and appeared in the passageway holding aloft a prized possession as if it was the Jules Rimet trophy itself.  It was, of course, the young lady's under garments in all their glory – which led to this tune soon reverberating through the bus and far, far beyond:
Charlie Adam's sister's pants are the best,
You can sniff them from the East to the West,
Oh they're better when they're soiled and they're damp –
Charlie Adam's sister's pants!
The song is based on this old favourite of the Man City support back in the pre-Sheikh days when Niall Quinn was their multi-thousand pound striker:
Niall Quinn's disco pants are the best,
They go up from his arse to his chest,
They are better than Adam & The Ants,
Niall Quinn's disco pants!
The Pants Song as sung at Bellgrove station in Glasgow's glorious East End . . .
To read about more Celtic songs and chants (fortunately none of which are about underwear) click here.